My characters are now (mostly) completely built, and I'm pretty happy with them. The three characters are a mom, a dad and a baby frog. The first shot below is of the three characters together.
Here's the Dad, he'll probably be seen only from the front, but I put together the entire body just in case. You can see how big the character really is when it's in my hand. He will do a lot of talking, so I made sure his mouth would be able to handle the wear-and-tear that comes with moving it that much. I mixed his color myself.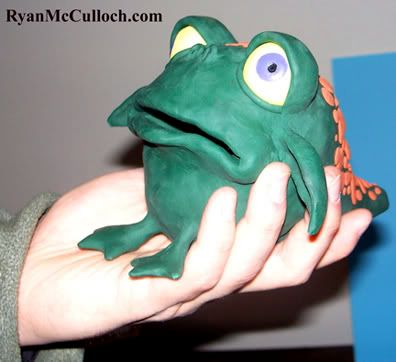 The baby frog will talk with replacement mouths. He's really cute. Also, like his dad, I made the eyeballs out of bakable clay and painted it. There's a small hole in the pupil for me to stick a toothpick in to move around.
Last, and maybe least, we have Mommy Frog. She has the least screen time and does almost nothing. She's only seen from one point of view, I didn't bother finishing the side of her that the camera doesn't see, I don't have the time for frivolous things such as that. Since her eyes won't move I just used regular soft clay (I still have to paint the iris and pupil).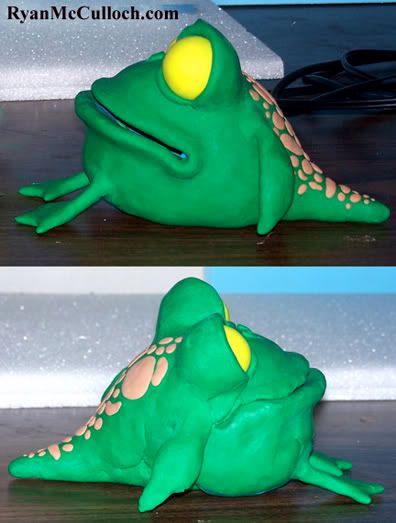 Next on my list is to put the set together.