Hey everyone! I have been keeping very busy lately, so much so that I haven't had the time or energy, so here's a bunch of new images for you all at once.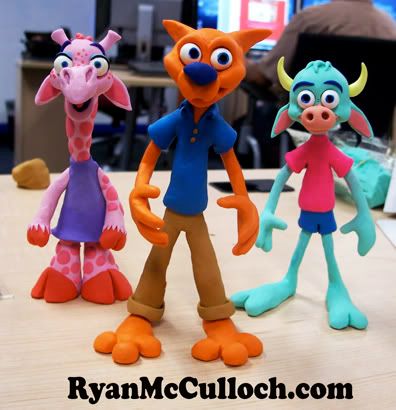 The gang. As you can see when I took this picture the giraffe didn't have spots on her right arm yet.
Christos Potamus gets new eyes. You can see a never-finished character behind him.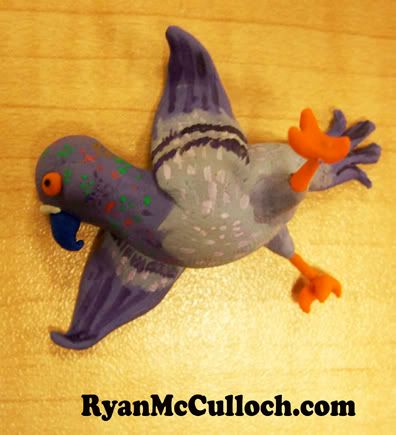 Here's a dead pigeon for the short, "The Walk."
You can see he is VERY small.
Here's a waitress that seems to be a rat. Gross.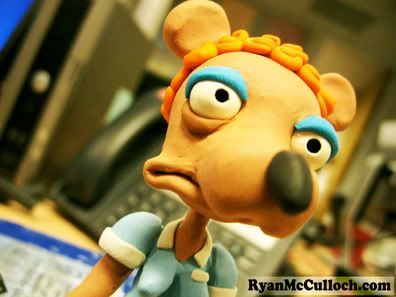 I'll be out of town for three weeks for my wedding, honeymoon and some other stuff so it may be a while until I post again. Until then, if you're craving some good claymation blogging, check out my buddies JRiggity and Pram Maven Films.
http://justinrasch.blogspot.com/
http://www.prammavenfilms.blogspot.com
They've got some really cool stuff goin' on. Okay, I'll miss you all and can't wait to get back to work on the project. CIAO!!!