So I was thinking about 2009, and all the many things I got to see and do and experience this past year. There were so many cool new things that fed me creatively and energized my soul. As an artist its important to have various influences on your life that make your perspective that much deeper and more colorful. And besides, its fun. So I thought I'd compile a little photo-journal of some of my favorite 2009 experience that impacted or inspired me. Maybe chronicling them will keep me from forgetting them, and hopefully it will also inspire others to get out and explore the world too!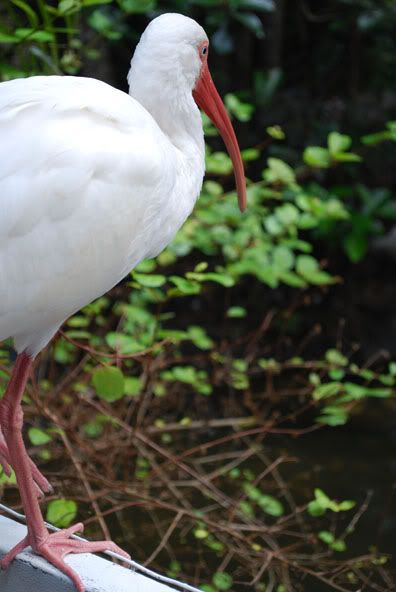 The second most defining aspect of 2009 was the addition of Waffles to our family. Waffles is a Griffoshit, a brussels griffon/shi tzu mix. She was 2 lbs when Bre and I got her in April, and now she's a whopping 10.5 lbs!
She's a crazy little beast but a sweetheart and I have a feeling she will be a huge inspiration to me down the road!
I also designed a poster to go with the set......
2009 was a year of trying new, fun foods. I LOVE new foods! This year I got to try Uruguayan for the first time, it was fantastic! They fried eggs on top of all their meals.
I also had some amazing Ethiopian food, which is served family style, and everyone eats out of the same bowl. There's no silverware, everyone uses a flat bread to pick up their food, what a wonderful experience to share with loved ones!
And while it wasn't my first time, when I was in New York this spring I made Rob and Bre try jellyfish in Chinatown.....
I think they kinda liked it.......
After moving to Florida for in 2007, 2009 was (embarrassingly) our first trip down to Miami, but not our last, and we've already made numerous trips since (gotta love the Cuban food!).
We also explored the everglades a few times, where we met up with hundreds of alligators on the bike path......
We also saw some beautiful birds out there in the 'glades........
Watching that heron spear and gobble that fish had to be one of the coolest things I've ever seen!
Bre and I also checked out more nature, like at the West Palm Beach Zoo.......
I even got to pet a possum that inspired me to imediatly go home and design a new character for Mutasia, named Bazil.......
And while we can see wild alligators here in Florida, a trip to San Francisco's Steinhart Aquarium introduced me to a very cool, very creepy albino alligator......
I miss living in San Francisco and will happily take any chance to hang out there when I'm back in California.
This last visit, we went to the Legion Of Honor Museum, here are my friends Rob & Chris learning about artits such as Bouguereau and Picasso....
Other inspiring experiences this year included
visiting the castello Di Amorosa in Napa
As well as this very cool wine cave.
Flying in a 10 seater plane from Boston to Vermont (scary and awesome at the same time. Beautiful scenery distracts you from wetting your pants)
Visiting Bronner's Christmas Wonderland in Frankenmuth, Michigan in the middle of summer. This place truly is a Christmas wonderland and is open every day of the year, except, ironically, Christmas.
Visiting my great aunt, Peg, in Long Island......
Driving my first little hybrid POS. I swear I thought I was going to die in this little go-cart, definitely scarier than the little plane ride. Never again! Safety first!
We also added some new decorative touches to our house, like our saber tooth tiger skull center piece and giraffe head sculpt.
And of course, taking my parents to the cartoon mecca of the world, DISNEY WORLD!
And how could I forget these BODACIOUS Nib UGGS that my bosses had made for Bre and I for Christmas, it doesn't get much cooler than that!
So that about wraps it up, as you can see 2009 was extremely fun and enriching and I just know 2010 will be even better. Until next time, CIAO!